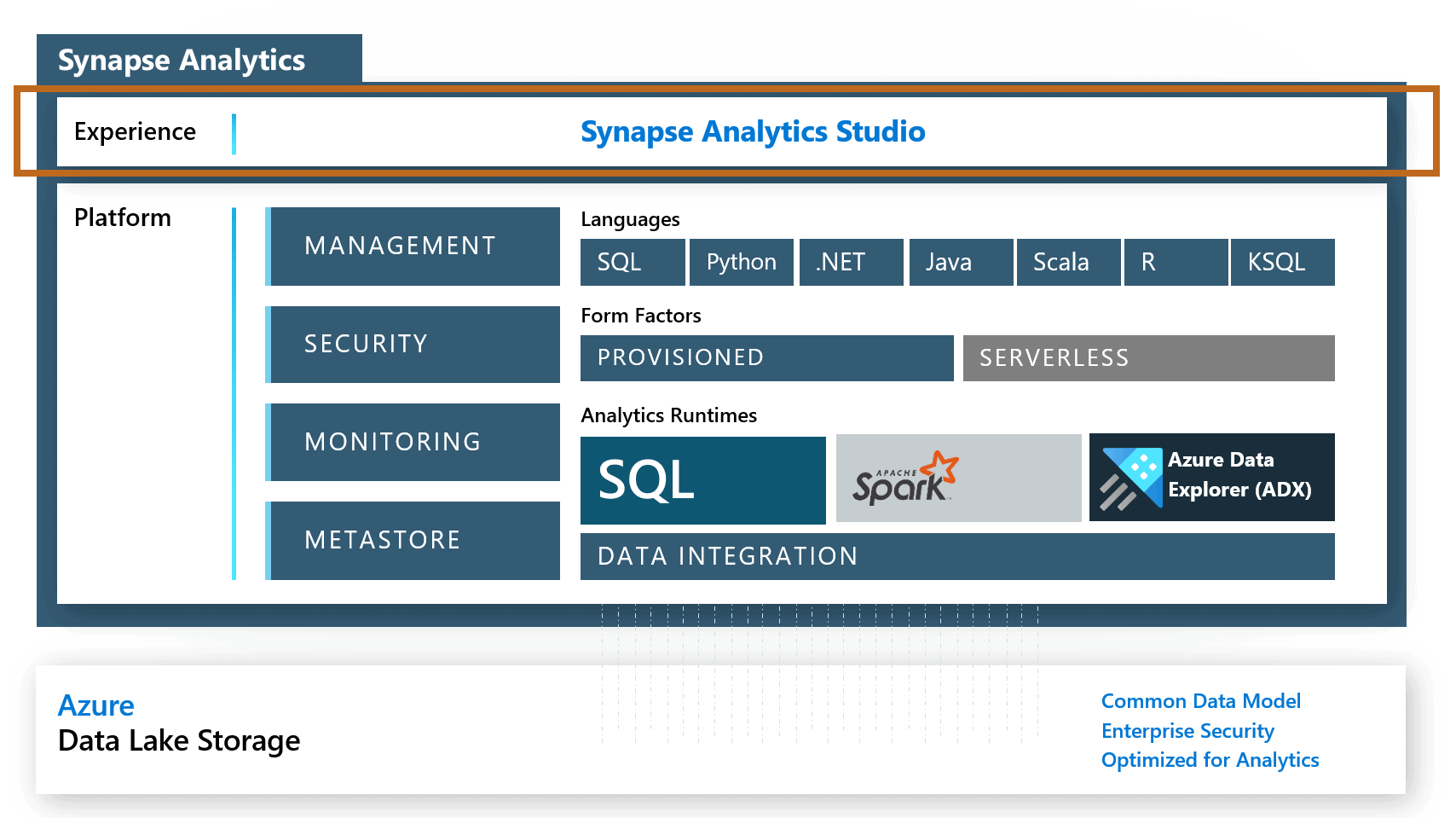 Azure Synapse Analytics Studio enables Data Engineers, Data Scientists and IT Professionals to collaborate. It's a place where they can develop end-to-end data solutions within a single platform and experience.
Azure Synapse Analytics Studio
In my previous blog post, I highlighted some of the key features of the new workspace experience for Azure Synapse Analytics. Today's post focuses on a component where we could spend a lot of time developing solutions, discovering data and answering business questions: Azure Synapse Analytics Studio.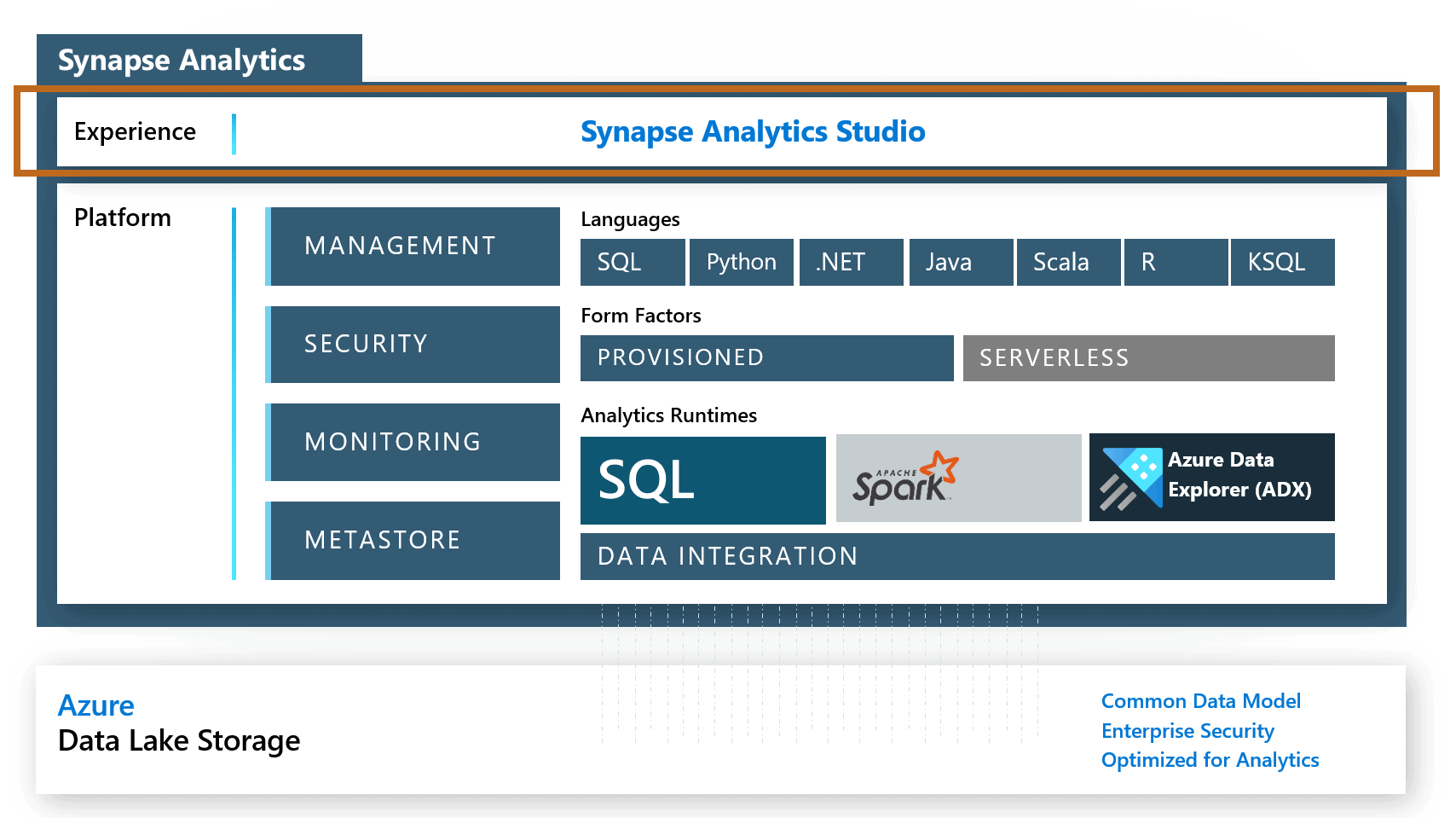 At first sight, when we open Azure Synapse Analytics studio, we find the following screen: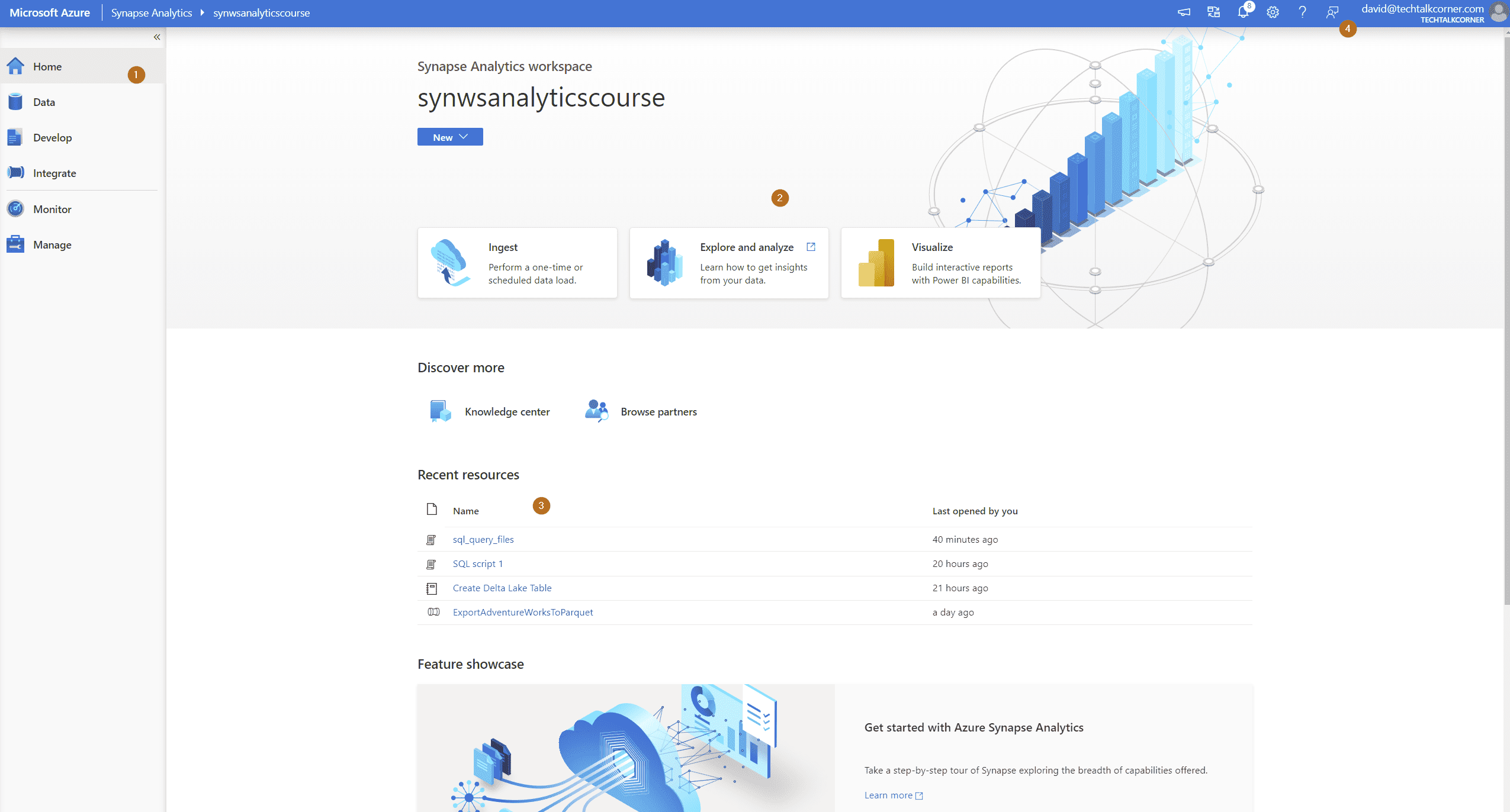 1. Azure Synapse Analytics Activity Hubs:
Home: a welcome/initial section (the one highlighted in the screenshot)
Data: explore your data inside Azure Synapse Analytics (Storage Accounts, databases, datasets)
Develop: create SQL Scripts, Notebooks, Data Flows, Spark Jobs, Power BI Reports and more
Integrate: define and create your Azure Data Factory data movement pipelines
Monitor: monitor the execution of Azure Data Factory activities to ensure that they are running without errors, monitor Spark activities and your SQL Pools
Manage: grant access to different users, manage Azure data factory linked services, integration run-times and triggers
2. A welcome section with some shortcuts to start developing
3. Resources:
Recent Scripts that you have been working on
Pinned Scripts that are important
4. You will use your Azure AD credentials to login into the Azure Synapse Analytics workspace experience.
I expect that security plays an important role to limit access and permission based on your Role-based Access Control (RBAC).
Final Thoughts
Azure Synapse Analytics Studio will bring a new world of developer experiences for the data professional.
When I build an end-to-end solution for a client, I often use the following tools when focusing on a Data Warehouse solution:
SQL Server Management Studio / Azure Data Studio
Azure Data Factory Portal
Azure Storage Explorer
Power BI
With the new unified experience, it will be possible to speed up the time that takes to build actionable insights for my customers.
What's Next?
In upcoming blog posts, I will cover more detailed information about the other hubs within Azure Synapse Analytics Studio.
Check out my other posts