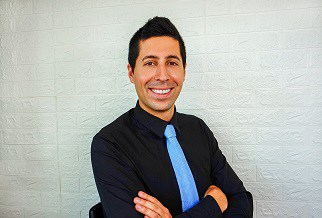 Data has become the core of business decisions.
I'm David Alzamendi, a Microsoft Certified Professional and Data Architect. Welcome to my blog!
I am currently based in Brisbane, Australia and I've been working in the Data Analytics area since 2011. I am passionate about the positive impact data can have on our lives, businesses, world economies, and the environment.
Through living and working abroad in Argentina, Spain, and Australia, I have had the opportunity to acquire international work experience. My creativity and optimism have helped me solve problems that others said were impossible. While data has always been important, technology is continuously evolving which makes data essential.
With each change comes more available knowledge. Through investigating and using new technologies, I've become a data enthusiast. What does this mean? Let's keep it simple:
Being a data enthusiast means I enjoy helping people make the right decisions and wherever I go, I try to transmit and share my passion for teamwork, collaboration, data, information, and statistics.
Likewise, I look forward to continuing to learn about these subjects, ensuring quality in and commitment to the solutions I provide.
About this blog
In this blog, you'll find subjects, like Azure Data Factory and Azure Synapse Analytics, that I have enjoyed learning about and am ready to share with you. From reviews to technical help using Microsoft technologies, opinions based on personal experience to professional development articles, I hope this blog serves as a resource as well as a springboard for new ideas. 
Methodologies and Frameworks
Agile using Scrum (PSM 1)
SixSigma (Yellow Belt Certified)
TOGAF Certified
ITIL 4 Certified
Leadership and mentoring
Data strategy
Data Maturity Assessments
Data Warehousing
Big Data
Data Lakes
Cloud adoption and technology enabler
Azure Data Services
Azure Synapse Analytics
Azure Data Factory
Azure Data Lake
Databricks
Power BI