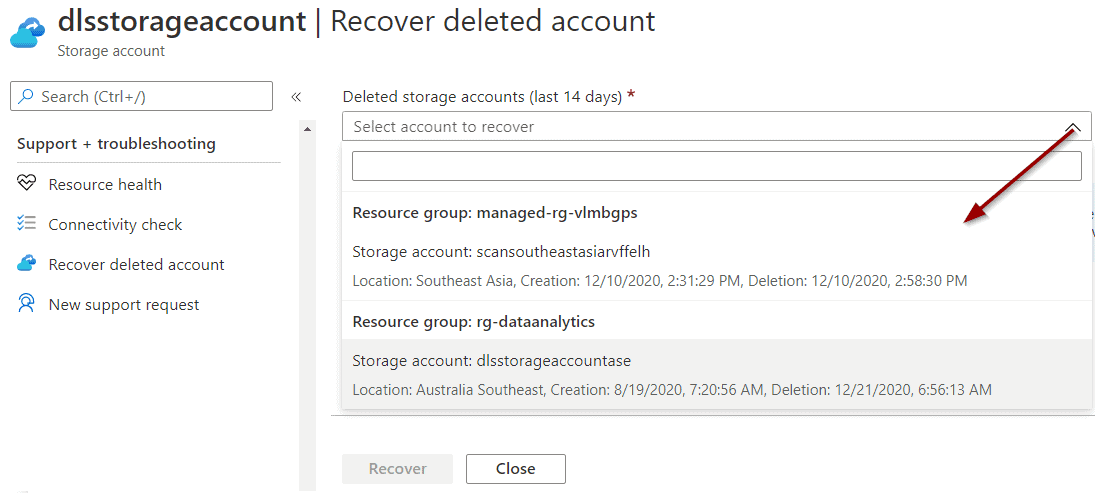 If you deleted your Azure Storage account accidentally or you have to restore a file from a deleted account, you may still have time to recover lost information. In this blog post, I'll explain how to recover a deleted Azure Storage Account.
When you restore an Azure Storage Account, all the files and metadata will be restored as well.
However, before you enable this feature, preventing an issue is always the best solution. Check this blog post on Azure Block Deletion of Resources to lock your services so nobody can delete them.
Consider the following if you want to recover an Azure Storage Account:
Microsoft states that the recovery operation is not guaranteed
Was the account deleted less than 14 days ago?
Make sure you haven't created another storage account with the same name as the deleted account
Did you create the account using Azure Resource Managed deployment model?
Recover Deleted Azure Storage Account
First, you need to have another storage account where you can access this option.

Next, select the account that you want to recover.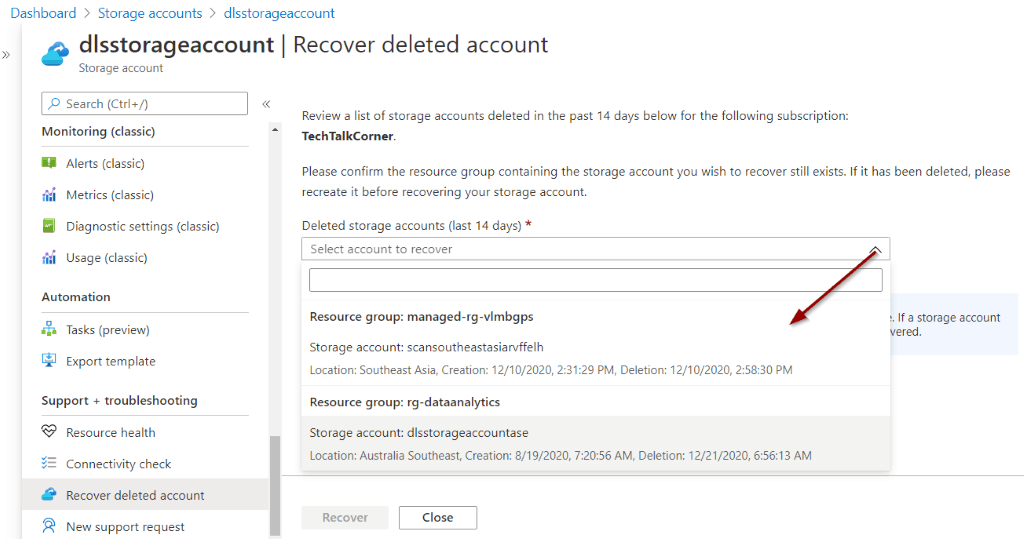 Then, click "Record."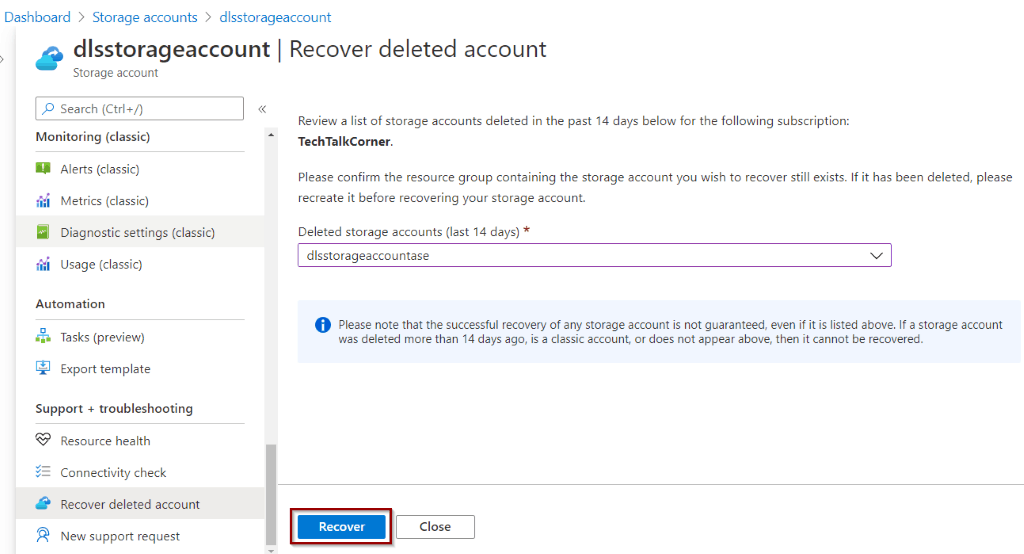 The recovery process will begin.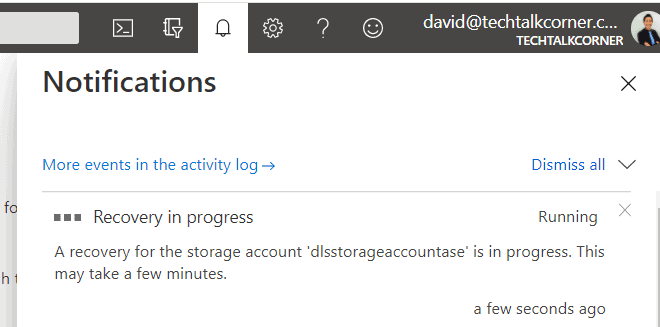 Once the process finishes, you will get a notification.

Finally, you can see that the storage account and all the files have been restored.

Summary
In summary, you learned how to restore a deleted Azure Storage Account. You also thought about various considerations when trying to use this feature.
What's Next?
In upcoming blog posts, we'll continue to explore Azure Data Services features.   
Please  follow Tech Talk Corner on Twitter for blog updates, virtual presentations, and more!         
Check out these other posts on Azure Storage: